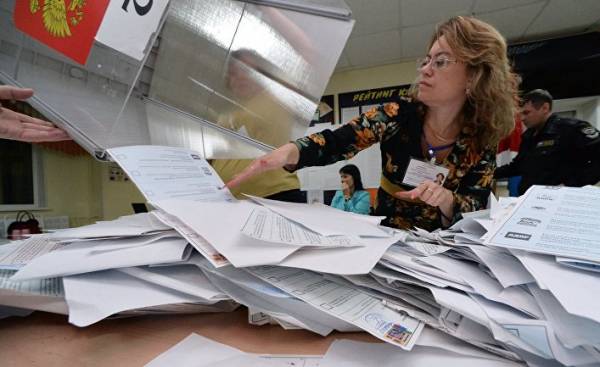 There is information that the presidential elections in Russia, associated with the end of the term of office of President Putin, will be held on 11 March next year. On 21 February Russian mass media reported that this was stated in the presidential administration. The President himself does not speak about whether he intends to run in these elections or not.
The newspaper "Moskovsky Komsomolets" expressed the opinion that the fact that Putin will run for the elections, clear as day. If Putin will take place in the elections, it will be the presidency until may 2024. In 2024 he will be 71 years old.
According to the Agency TASS, commenting on the presidential elections of 2018, the administration stated that it will seek to ensure that they were transparent, cleaner and fairer than previous elections. Also one of the objectives is to ensure maximum turnout and number of votes over the years.
Experts believe that by obtaining maximum support from the Russians in the course of fair elections the authorities want to demonstrate the legitimacy of long stay of Putin in power both inside the country and in the international arena.
In accordance with the Russian Constitution, presidential powers are limited to two consecutive terms. Putin became President in 2000 at the age of 47 years. He worked for two terms until 2008, and then took the post of Prime Minister. In 2012 he again won the presidential election. Until 2008 the presidential term was four years, but since 2012 it has been increased to six years.
That they will run in the presidential elections said the head of the anti-Putin party Alexei Navalny, the leader of the Liberal demokraticheskoy party of Russia Vladimir Zhirinovsky and the former head of the liberal Yabloko party Grigory Yavlinsky.
As for Bulk, February 8, he received five years probation in a corruption case. In this regard, it is assumed that he will not be able to participate in the presidential race.
Comments
comments