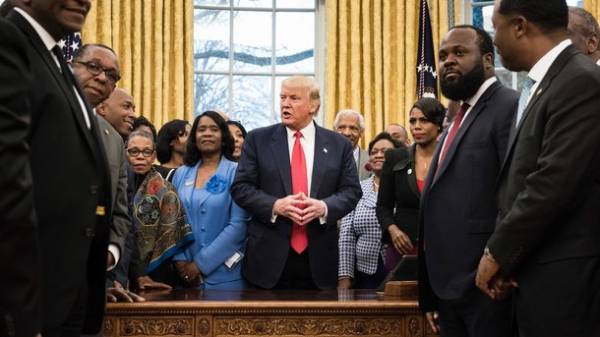 The President of the United States Donald trump in an interview with the network edition of Breitbart News said that the scandal on 89-th awards ceremony "Oscar" has led to the fact that Hollywood is too immersed in politics, the TV channel "112 Ukraine".
In addition, trump said that the event has lost its former glamour.
"I think they focused so much on politics that are unable in the end to work together. It was a bit sad. No glamour inherent in "Oscars". Can't say that it was a very brilliant evening," said the American leader.
Trump also added that earlier attended the ceremony of the most prestigious film award.
"Not enough of something very special, and it was sad," said trump.
According to Reuters, the U.S. film awards ceremony "Oscar" in 2017 gathered at the screens of 32.9 million viewers, the lowest figure for the event since 2008.
It is noted that in this year the number of viewers decreased by 4% compared to the 2016 ceremony, which was attended by about 34.4 million people.
The film still received the most viewed event on American television.
As previously reported, the statuette for the best film was given to film "Moonlight" Barry Jenkins, however, the original winner was mistakenly announced "La La land" Damien Chazelle.
Comments
comments