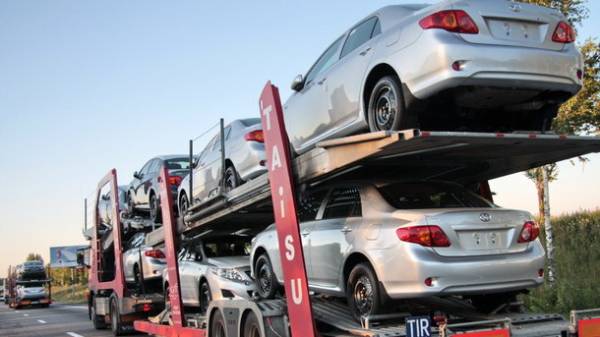 In February, Ukraine imported 11817 vehicles for a total amount equivalent to 170,8 million U.S. dollars, according to the Association "Ukrautoprom".
The greatest part of the imports was in passenger cars, which were imported to 8.5 thousand. the Purchase of so many cars cost the importers to 113,8 million dollars.
Compared to February last year to quantify the import of passenger cars has increased by half. The average customs value of imported car was reduced by 2.4 thousand dollars and has made 13,4 thousand dollars.
At the same time, imports of commercial vehicles increased by 26% to 3270 PCs, and their cost was estimated by the customs at 55.8 million dollars. Here, unlike the situation with passenger cars, the average customs cost of one car increased (from 12 thousand to $ 17 thousand dollars).
But the February import of buses has shown a negative trend. In the past month in Ukraine were imported 53 bus or 20 pieces in less than a year earlier. However, if a year ago the average cost of one imported bus was only 16 thousand dollars, now – 24,4 thousand dollars.
Comments
comments