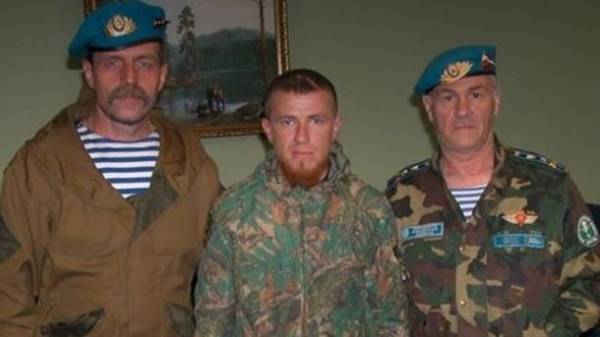 Detained a Russian officer Valeriy Grata was previously chief security officer "ex-President" of the unrecognized Transnistria, however, were driven from office. This was told in the comment "observer" military expert Yury Kolesnikov.
According to him, the former "leadership" of Transnistria was dissatisfied with the activities Grachova in the organization of protection "ex-President" Igor Smirnov
"I'm in 1992-1993 was the personal guard of the people's Deputy of Transnistria Alexander Bolshakov, who took away people on the basis of ability to shoot and knowledge of the tactics of street fighting. So I know that Grata was not involved in the Transnistrian war. Although such a show-off and bashed. He was the head of Smirnov's guard. From there, it flooded for one simple reason: he was recruited to guard very pathetic boys who looked not so much for the safety of the protected person, as for how to show themselves", — said Kolesnikov.
See also: Gerashchenko commented on the arrest of an important Russian officer
He noted that over hired Grachevym people laughed in Transnistria, which did not correspond to his post.
"We're over the protection Smirnov laughed a lot. First, it was immediately visible. Second, they moved just amazing, swaying, waddling. It was I, but the only thing healthy. Then someone told Smirnov to get acquainted with organized security. So Antifeev and Grachova removed", – the expert added.
As yesterday it became known, the Colonel Grata was detained while trying to enter the territory of Ukraine in Transnistria.
Comments
comments