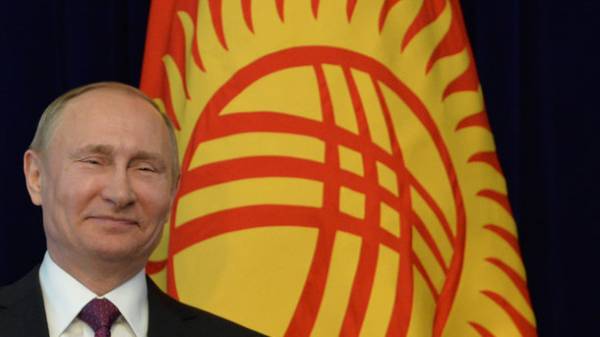 Europe and the United States holding back nuclear weapons to Russia, which the Russian leader is using as blackmail. This was stated on air of TV channel "112 Ukraine" the adviser to the interior Minister Zoryan Shkiryak.
In his opinion, the position of world leaders, Putin would be completely different if not for Russia's nuclear potential.
"You have to understand one thing: Putin is a blackmailer. And the main element of his blackmail of the whole civilization is nuclear weapons. Point. If Russia did not have nuclear weapons, the situation would have been radically different, we should understand it", – said Shkiryak, commenting on the results of the summit "Big twenty".
Therefore, according to him, leaders are forced to cover diplomacy their hostility to Putin.
"Remember the recent appointment of Macron and Putin, I think the newly elected leader of France more clearly defined its position to the Russian dictator. We must understand that from the diplomatic point of view every country, especially USA, Canada, France, Germany, trying to commit everything to it was not so painful. But when we remember the Minsk agreement, we must also clearly realize that their failure lies only on one side is the Russian Federation", – he concluded.
Recall, July 7, at the summit of "Big twenty" in Germany, held the first personal meeting between Vladimir Putin and Donald trump, which lasted for a planned 35 minutes and two hours.
Comments
comments