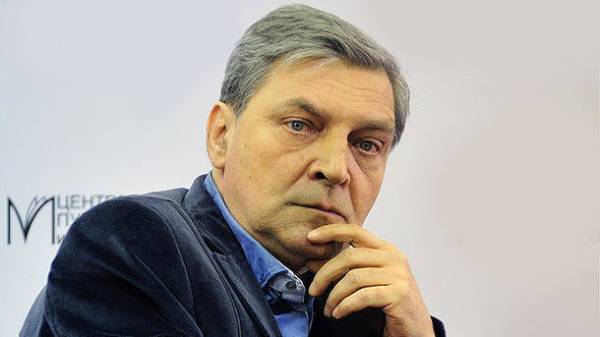 The liberation of the Crimea and the Donbass will happen naturally, as Russia has no resources, so long to pull myself to the conflict. This was told on air of TV channel "112 Ukraine" by the Russian journalist Alexander Nevzorov, the "GORDON".
He believes that Russia does not have enough resources for a long time to include the Crimea and the Donbass.
"I think if Ukraine will still need the land, most likely, she will get them back. Just because Russia has neither the personnel nor the financial capacity infinitely the pull it. We see on the example of Donbass, which was conceived is like a beautiful, romantic story of the spread of the "Russian world", but again ran into the lack of performers. And instead of some Moscow knights in shining armor came just "thieves" different degree of romance, which turned out to be common criminals, not capable of anything but to keep the situation of terror, to fill the cellars of corpses and tortured. This may not last long, the conflict in the Donbass will be completed in a natural way," – said Nevzorov.
Read also: Donbas to be "frozen conflict" – EU Ambassador to Russia
He also suggested that the leader of the militants Alexander Zakharchenko and Igor Carpentry, sooner or later "will require either the Ukrainian or the Russian government a million dollars a box of vodka, blonde in stockings and a helicopter and this will all end."
Earlier, a military expert Oleg Zhdanov has told that Russia could withdraw its troops from the Donbass in late summer or autumn this year, leaving in the lurch controlled fighters.
Comments
comments