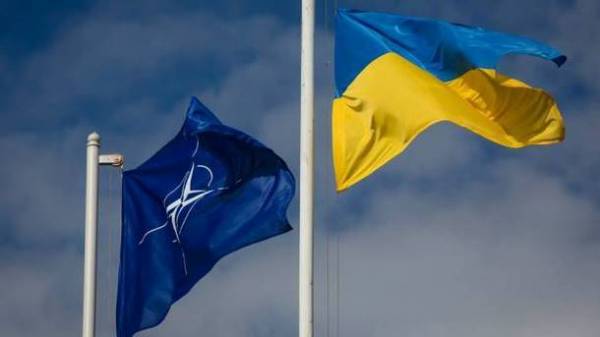 The President of Ukraine Petro Poroshenko said that NATO membership a priority for Ukraine. He said this at a meeting of the Commission Ukraine-NATO.
According to him, Ukraine intends to join NATO, but first must go through a reform process that meets the standards of the Alliance.
"Our priority is integration into the North Atlantic a safe space with the aim of joining the North Atlantic Treaty organization. It is very important that the decision of NATO and the 29 member countries. No country outside NATO has a veto for this cooperation. But this does not mean that we will immediately apply for membership no. This means that we need to build a real program of reforms, the program of our cooperation, to intensify our efforts to achieve the required standards. And then we need help and cooperation from our NATO partners. We are ready for this" – said Poroshenko.
Read also: Poroshenko: "Russian aggression has forced NATO to Wake up"
The President noted that Ukraine has set an ambitious programme for the reform of defence and security.
"We realize the purpose of these reforms is the achievement of compliance with the membership. Reforming and strengthening the defense capability of the country is a priority for our cooperation with NATO at this stage. We hope for further cooperation with the Alliance to build strong, stable Ukraine, which is devoted to democracy and the rule of law and ensure the strength and security of the Alliance. Such Ukraine is now the basis of strong European and Euro-Atlantic security", – said the head of state.
Recently, Petro Poroshenko signed the law "On amendments to some laws of Ukraine concerning Ukraine's foreign policy". He noted that from now on Ukraine's course for NATO membership is clearly defined as one of the key factors of the state policy of the country.
Comments
comments