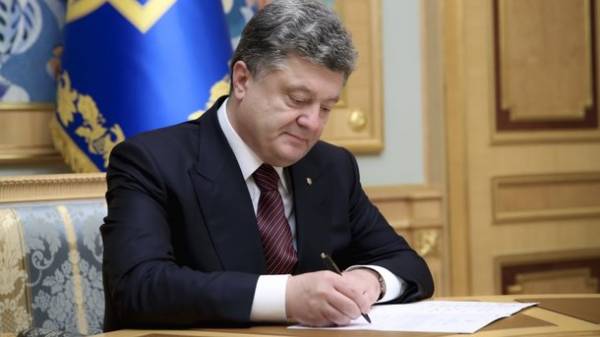 President Petro Poroshenko presented state awards to 75 members of the Armed forces of Ukraine for personal courage shown during the defense of national sovereignty and territorial integrity of Ukraine, selfless performance of military duty. About it reports a press-service of the head of state.
Among the awardees is 49 fighters who were injured, 26 military award posthumously. Most noted soldiers were wounded in the fighting in the fall of 2016 and winter of 2017 in the area of Avdeevka, Svetlodarsk arc, on the Mariupol direction.
Order of Bogdan Khmelnitsky III degree awarded 5 defenders. In particular, the posthumously – senior Lieutenant Vasily Baranovsky and Lieutenant Maxim Hrynchyshyn. The order also awarded the Junior Lieutenant Konstantin Ilchenko, Lieutenant Colonel Sergey martsenyuk and Lieutenant Nicholas Talda who were injured.
Maxim Hrynchyshyn from September 2014 with breaks heroically performed combat tasks in the area of military operations. February 19 this year, during the shelling by illegal armed groups in the area of Avdeevka received injuries incompatible with life.
The decree also awarded the order "For courage" III degree of 36 servicemen, 23 of them posthumously.
34 the defender is awarded with medals "For military service to Ukraine" and "Defender of the Fatherland."
Recall that since the beginning of the Russian aggression in Ukraine killed more than 10 thousand people. Only this year in the Donbass, according to the OSCE, killed 16 civilians.
Comments
comments