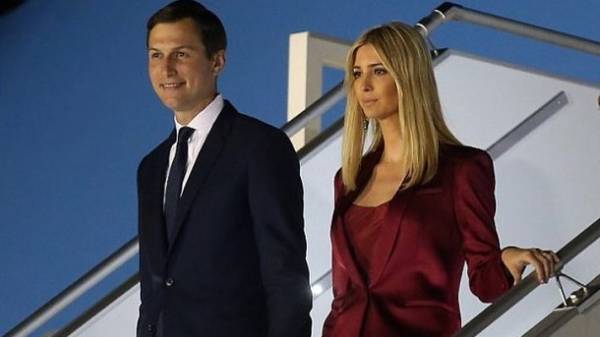 Donald trump Jr., Jared Kushner and by Paul Manafort in the midst of the presidential campaign last year, had a previously unknown meeting with the Russian lawyer who has a direct relationship with the Kremlin. This was reported on Saturday, the us Central edition of the New York Times, reports "UKRINFORM".
"The President's eldest son Donald trump, Jr. had a meeting with a Russian lawyer (woman – ed), which is associated with the Kremlin, in the building of the Trump Tower two weeks after his father became the official presidential candidate of the Republican party", – the newspaper notes.
We are talking about a previously unknown meeting with a Russian lawyer Natalia Veselnitskaya. During a conversation in the Trump Tower was also attended by head of the presidential campaign by Paul Manafort and President-in-law Jared Kushner, who now holds the position of senior adviser in the White house.
Representatives of the Kushner and trump Jr. confirmed the publication of the fact of the meeting. However, the President's son has denied any connection negotiations with the presidential campaign.
"It by a short introductory meeting, I asked Jared and Paul to look. We discussed, first of all the program on adoption of Russian children that was active and popular among American families a few years ago and was cancelled by the Russian government," said trump Junior.
He stressed that after the conversation was not continued contact.
Comments
comments