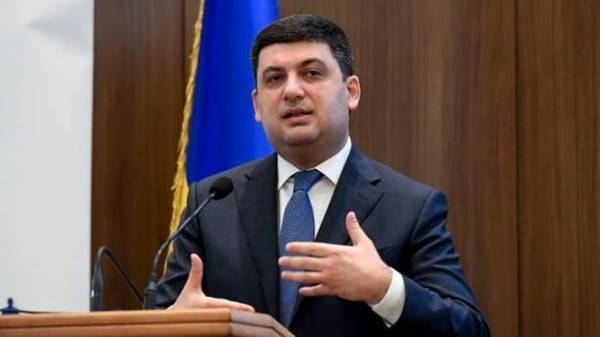 Ukraine because of the aggression of Russia lost more than 16% of GDP, continues to lose the lives of civilians and military, and the continuation of aggression does not allows to improve the quality of life. This was stated by Prime Minister Vladimir Groisman during the meeting with NATO Secretary General Jens Stoltenberg in Kiev.
"We because of the Russian aggression lost more than 16% of gross domestic product. As a consequence of deteriorated quality of life. In 2016, we stopped falling and turned to economic growth, but it is clear that the aggression of the Russian Federation is a very negative factor for improving the quality of life of people. And most importantly, as a result of this aggression, there are victims among civilians, and among our military. In our territory, the territory of a sovereign state in the XXI century", – said the Prime Minister.
Read also: NATO has agreed to begin discussions on membership action plan for Ukraine – Poroshenko
The head of government stressed that Ukraine is under aggression has to spend more than 5% of GDP on defense.
As reported, the amount of damages claimed in connection with the seizure of nearly 4 thousand Ukrainian enterprises to Russia annexed the Crimean Peninsula is, according to preliminary estimates of the Ministry of justice, 1 trillion 180 billion.
Comments
comments