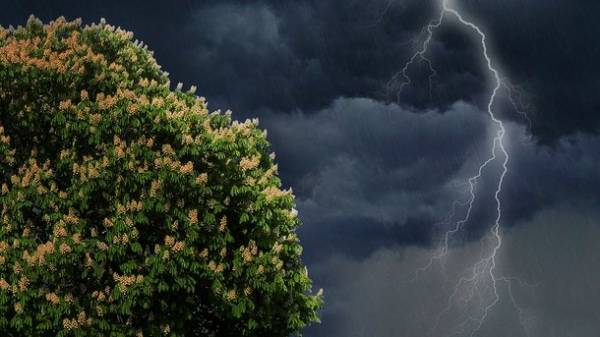 Forecasters warn of worsening weather conditions in the Western regions and places in the Vinnitsa region.
This is with reference to Ukrgidromettsentr reports a press-service gschs.
"On July 11 in Vinnytsia, Volyn, Transcarpathian, Ivano-Frankivsk, Lviv, Rivne, Ternopil, Khmelnytsky and Chernivtsi regions of thunderstorms, in some areas, heavy rains, hail and squalls of 15-20 m / s", – is spoken in the message.
See also: "Scientists have found the cause of extreme rain events across the planet"
According to forecasters, tomorrow the wind will be South and South-West, with a speed of 5-10 m / C. night Temperature 14-19 °C, in the East, Sumy and Chernihiv regions 10-15° C 28-33 °C.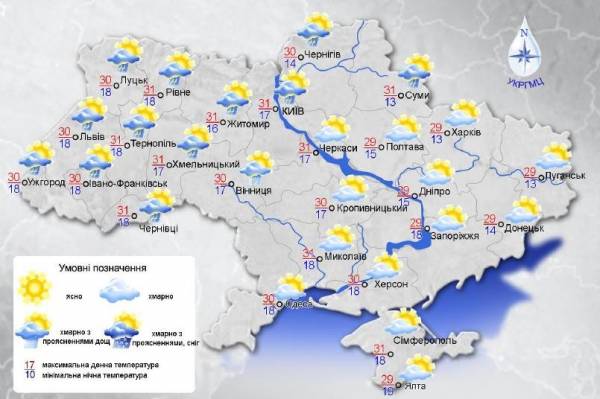 The forecast Ukrgidromettsentra on July 11,
Also rescuers noted that 10-12 July in the Kiev region, except for areas of Chernobyl, Fastov and capital, high (grade 4) fire hazard.
"SES urges citizens to observe fire safety regulations during stay in forests, parks, open areas, and not to provoke fires in ecosystems", – said the rescuers.
Recall that psychologists have explained why people are always dissatisfied with the weather.
Comments
comments