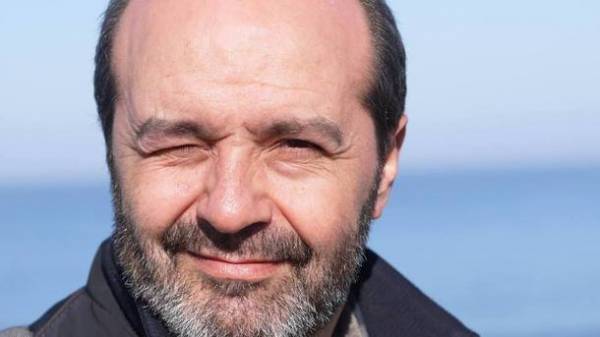 A famous Russian writer, journalist and opposition activist Viktor Shenderovich said that is taking steps in the direction of civil war.
"In the Internet published the address of the person who attacked the Bulk. If in the near future this man will not be arrested and punished according to the law, Russia will quickly take another significant step in the direction of civil war. Because the idea of self-defense groups already hanging in the air," Shenderovich wrote on Facebook.
The writer noted that the case for the government. "I wonder whether the people there will not say "decent", but at least rational? Or greed and fear have eaten brains completely? It will become clear in the near future", – he added.
Social network users actively joined the discussion.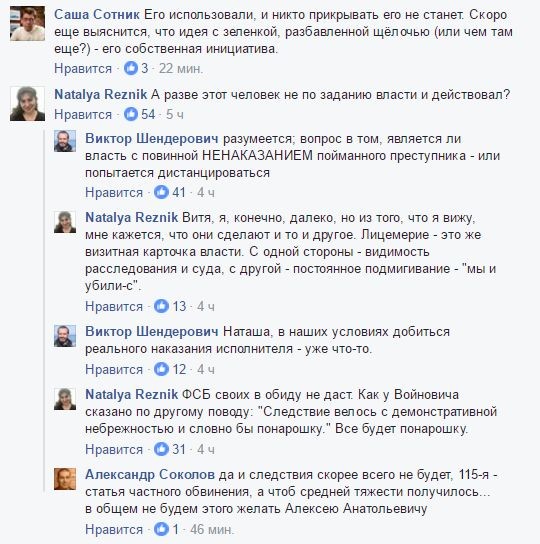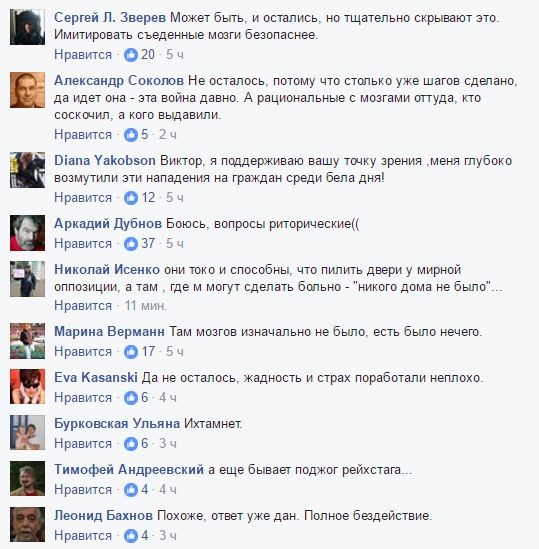 Today Navalny complained of the 80% loss of vision of the eye.
We will remind, on April 27 in Moscow unknown poured green paint the Russian opposition leader Alexei Navalny, who in the attack received a chemical burn of the right eye.
In early March, the Fund of struggle against corruption Alexei Navalny has published an investigation about the luxury real estate the head of the government of the Russian Federation Dmitry Medvedev, which was acquired through corruption. In the investigation said that Medvedev has created a multi-level corruption scheme of receiving bribes from oligarchs.
Service schemes of the Prime Minister of the Russian Federation involved thousands of people, and his property is guarded by state security services.
Prime Minister Dmitry Medvedev during the government's report in the state Duma refused to comment on the film Fund of struggle against corruption.
Comments
comments