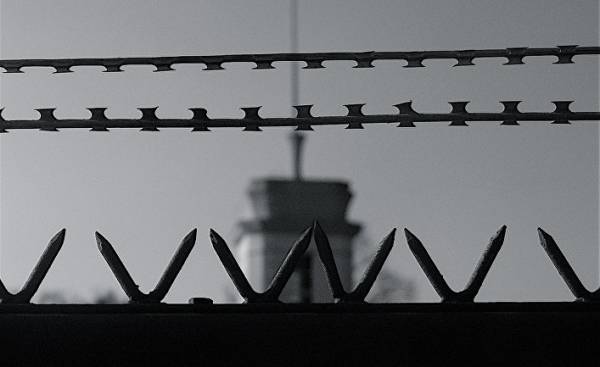 Prison Riihimaki is an important component of the prison system in Finland. Its walls, the highest prison walls in Northern Europe, stands at the railway a few kilometres from the city centre Riihimaki.
Here are serving long sentences for the most dangerous prisoners in Finland, offences which were associated with violence, drugs and sexual offences.
In prison Riihimaki there are different branches. For prisoners requiring assistance or specific conditions, as well as fearing for your life in prison or sex offenders, there is a separate room. Security unit C2, the current in prison Riihimaki, provides the most stringent rules.
Rasmus Söderström (Rasmus Söderström) in jail Riihimaki for more than two years. He was sentenced to nine years imprisonment for drug trafficking. He remained seated for another two years. The prisoner himself made the transfer to this prison.
"I was under investigation in prison Jokela, and before that in prison. In prison Vantaa absolutely nothing to do. You could be a janitor, but I'm not good enough."
Söderström spent almost all four months, lying on the bed in the chamber.
"Then I heard that Jokela is possible to complete preparatory training for vocational education. I transferred there and went remotely Lyceum courses. Then I heard here during the investigative detention can be enjoyed at the Lyceum courses and transferred here."
Last spring, Söderström received a high school diploma and is now studying philosophy in University courses. When there is something to think about, the brain trains.
"Of course, you can be silent all the time and Shine, but people are starting to think that you are. Sociality is more important. However, here in prison sociality can be dangerous. If long time you have to talk to the wrong person may suddenly obtain a record of involvement in organized crime".
The routine of the prisoner are divided into day work and the time spent in the chamber. In classrooms and workplaces weekdays seem to be quite regular days. According to the head of educational programs in prison Riihimaki antikaynena Juuso (Juuso Antikainen), day employment is necessary in order that, in future, prisoners avoid returning to prison.
"When are you leaving for a long period, it is important to have such space where they could feel at home. It is important to maintain the human psyche," — said Antikainen.
Before the training and work of prisoners check a metal detector and searched. After security checks, the prisoners freely use, for example, tools to perform work on wood and metal processing.
In the metal working tools to make visitors to the prison guard. However, the violence in the workshops are rare. Most often these things happen in separate buildings and in courtyards.
In Riihimaki you can study at the Lyceum and school courses, as well as to obtain a high school diploma. In the prison, inmates can take courses in working with metal, cars and machines. There are preparatory courses in carpentry and painting disciplines.
For example, in a carpentry workshop was recently made 30 polls for the spring elections.
In the spare time of the prisoners do sports in the gym. Every six months gain music courses. You can also do crafts and drawing.
Prisoners spend in the four walls about 14 hours a day. Social activities for many is a kind of safety valve.
The assistant Director of the prison Riihimaki Carolina Taroumaru (Karoliina Taruvuori) says that almost all of the 223 seats in the prison are occupied.
The most noticeable change in recent years — the increasing number of foreign prisoners. 63 prisoners are not Finns.
"In prison Riihimaki always present racism. In practice, prisoners-Muslims can not live together with the others. When the number of foreigners in prison is growing, they can begin to influence others".
According to Taroumaru, this issue is under constant surveillance.
Comments
comments