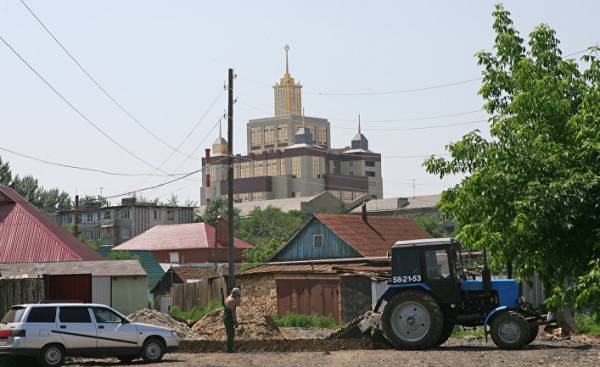 On Friday for the first time the presidents met trump and Putin. They came to some kind of agreement regarding the scale issues, but the conversation seems to have laid the Foundation for the continuation of relations between the US and Russia.
Our foreign correspondent has examined reactions to this event among the inhabitants of Orenburg, a city situated in the South Urals.
Designer Catherine enjoys the meeting and, according to her, hopes for the positive development of relations between the US and Russia without hostility and war. But among the people with whom I talked in the Mall on the outskirts of Orenburg, there are few who thinks like Catherine. The most frequent answer I hear is, "I don't know."
"I don't know what to say, I have nothing about this meeting was not looking, to be honest, I'm not interested in politics," says Eugene.
From many others I heard that "we don't have time to follow everything that happens", life in Russia is hard, and most people only have time to take care of his farm. It's clear that few people have devoted Friday night observation of the meeting of the presidents. Among the respondents, me there are lots of traditional cynics.
"Nothing from this meeting will not change, it's all pure PR show, says Farhat, who is studying to be an agronomist. But worse, in any case, will not."
No one believes that Putin was a mistake to meet with trump. But, despite the fact that the Russian media has created a positive image of the trump, at least early on, seems now to trump does not cause people's enthusiasm.
"I completely indifferent to the Tramp, neither for him nor against", — says Sergey, who works in the construction industry.
A private entrepreneur Yuri bit more positive…
"Trump is a perfectly normal businessman, but he is now being harassed and his entourage will not give him a chance to improve ties with Russia, — says Yuri. — Well, if I'm wrong".
Comments
comments