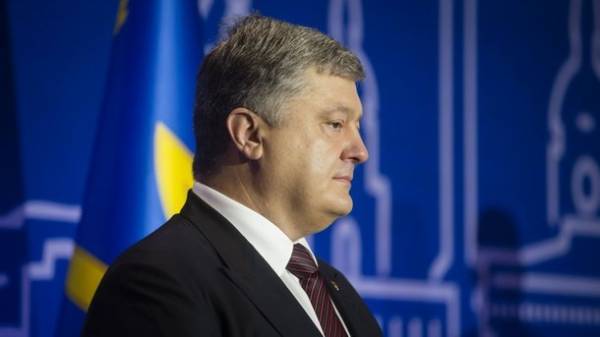 President of Ukraine Petro Poroshenko submitted to the Verkhovna Rada a package of bills concerning the abolition of the e-Declaration of anti-corruption of public organizations.
As reported the press service of the head of state, we are talking about the draft laws "On amendments to the Tax code" and "On amendments to some legislative acts on ensuring the openness of information on the financing of the activities of public associations and the use of international technical assistance".
Before these bills were presented during a meeting with representatives of public organizations.
"As we agreed, the bills are prepared and I make them", – said Poroshenko.
The President emphasized that he counted on the support of these documents by the Parliament in first reading in this session. He noted that comments and suggestions from NGOs will be made in the preparation of the bill a second reading.
"A number of comments made by NGOs were taken into account at the meeting", – said the press service of the President.
As reported, the Verkhovna Rada on March 23 268 votes approved the draft law No. 6172, which freed troops, NCOs, petty officers and squads, Junior officers from the obligation to file e-Declaration, and ordered them to serve "fighters" (leaders, or members of the management body of public associations that carry out activities on anti-corruption), members of the public councils under state bodies, candidates for elected office.
Comments
comments