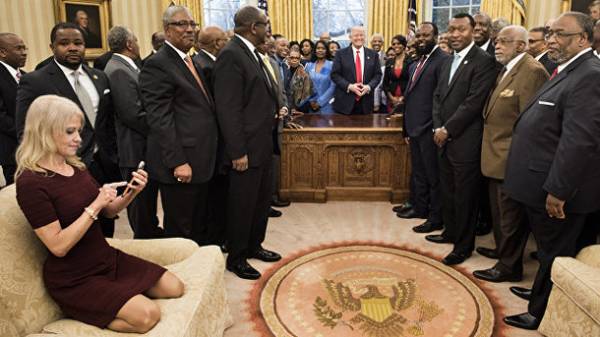 Advisor to the President of the United States, Kellyann Conway explained why with his legs climbed up on the sofa in the oval office of the White house, writes the Washington Post, reports RIA Novosti.
Conway said that she was asked "to take a photo in a crowded room with the press, who stood behind." "I was asked to take a picture at a certain angle, and I did just that. I'm definitely not trying to sound disrespectful, I didn't want my legs was on the couch" – leads edition of the words of Conway.
"I'm not a victim, but people should seriously understand the meaning of their words," she added.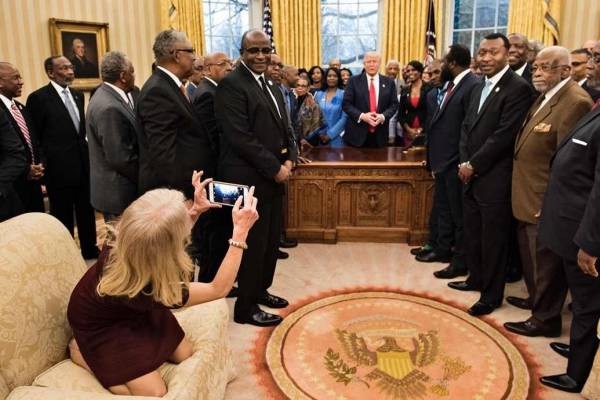 Photo: AFP
Earlier it was reported that during a reception at the President of the United States Donald trump his counselor , Kellyann Conway in a relaxed posture photographed a large group of the men present, along with the American leader.
It is noted that in the White house, trump has hosted heads of higher education institutions and colleges of the country, which focused on training African Americans.
Comments
comments