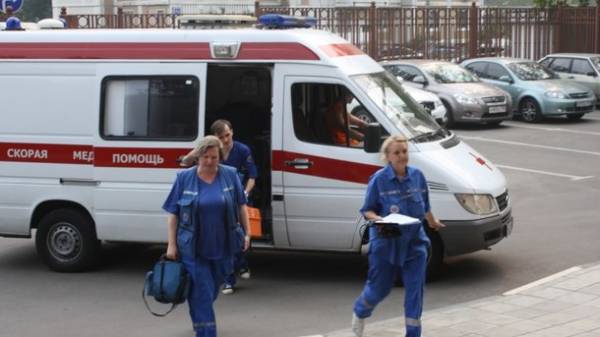 Last night, about half past two, a drunk 19-year-old boy was beaten 50-year-old nurse in the ambulance, which arrived to rescue him. This correspondent UNN said senior paramedic Vasilievsky ambulance Natalia Matyas.
The incident occurred in the village of Verkhnya krynytsya Vasilievsky district of Zaporozhye region. At 2:10 in the control room "103", it was reported that the young man in the cafe was bad.
"About the alcoholic condition of the man or about the fight the emergency Manager said. Accordingly, an ambulance team went to the challenge on their own, without the knowledge of the police," said Matyas.
Arrived at the doctors saw lying unconscious guy. They took him to the ambulance. The guy had obvious signs of alcoholic intoxication. However, the guy quickly came around and was struck in the temple Junior nurse of the mobile team. The woman hit her head. Then the drunk began to kick the nurse. Calm guy had the paramedic and the driver. Later, the doctors called the police.
50-year-old nurse took a beating and was interviewed by police. However, later she became ill and she was hospitalized in the neurological Department of the Vasilyevsky CRH.
Comments
comments