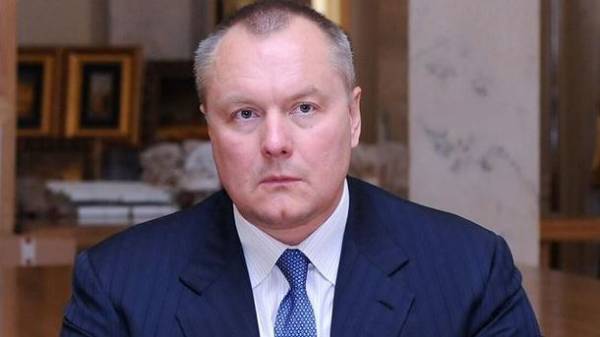 Ukraine needs to keep the borders of 1991, however, the Minsk process do not give, said during a press conference by the MP Andrey Artemenko.
"We must emerge from the conflict with Russia, keeping the border in 1991. The Minsk process for this worthless – it has no legal mechanisms or public trust," – said Artyomenko.
The Deputy, as previously reported, have developed a plan for peace between Ukraine and Russia and the lifting of sanctions against Moscow. Artemenko said that the basis for a peaceful settlement in the Crimea can be "dual sovereignty or international administration for the transitional period".
"This will restore in the Crimea, the sovereignty of Ukraine, and not to lose it completely. The Peninsula may not be loaned. The Peninsula is the territory of Ukraine, and it is an axiom. Can you talk about the paid use of selected infrastructure objects. Talking about using, for example, the base of the black sea fleet, which right now is not deamondiamond paid," said Artemenko.
The Deputy noted that the rights of Crimean Tatars after the annexation violated the most and offered to introduce the leaders of the Crimean Tatar people Mustafa Cemil and Rafat Chubarov to develop a roadmap regarding the Crimea. "They should be among the negotiators with the Ukrainian side in the solution of the Crimean issue", – said Artyomenko.
In his opinion, also to the negotiations on the Crimea should involve Turkey. "There are interested in the Crimea was completely militarized," – said Artyomenko.
Earlier it was reported that Artemenko does not deny talks with "colleagues from the U.S." and I am sure that did not exceed any authority.
We will remind, as it became known to the media, "the plan Artemenko" referred to the former Advisor to Donald trump to Mike Flynn shortly before the resignation of the latter. The plan, according to media reports, envisages the withdrawal of Russian troops from the Donbass and the national referendum on the surrender of the Crimea is leased by Russia for 50 or 100 years. In addition, Artemenko has allegedly provided evidence of corrupt activities of Petro Poroshenko, which included the names of the companies and Bank transfers.
It also became known that on 20 February the faction of the Radical party decided to exclude from the faction people's Deputy Andrey Artemenko for his "plan".
Comments
comments