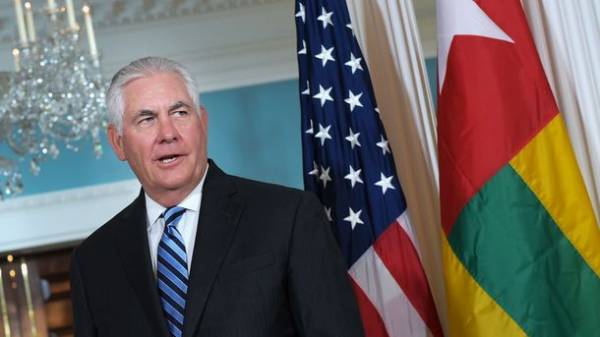 The President of the United States Donald trump during the meeting with Russian leader Vladimir Putin raised the issue of the alleged Moscow's intervention in the American elections, said on Friday U.S. Secretary of state Rex Tillerson.
"Trump has raised the issue of interference in the elections, Putin rejected the role (Russia, cyber attacks during the US elections – ed.)," said Tillerson American journalists following talks between the leaders of both countries on Friday.
As stated by the US Secretary of state, tramp "several times" proceeded to the discussion of this subject with Putin. In addition, he stressed that trump began the meeting with the Russian President with this issue.
While Tillerson noted that the achievement of a common position between Russia and the United States concerning alleged interference by Russian authorities in the American elections is unlikely.
"The question of what actions to take (in relation to the likely intervention of Russia in election – ed.), remains open," he added.
Comments
comments