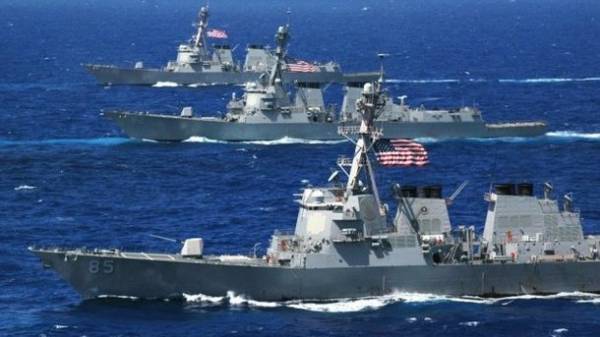 The us military different types of troops take part in exercise Sea Breeze, which will be held July 10-22 in the Black sea. About this UKRINFORM reported in the Stuttgart headquarters of the US Command in Europe.
"To participate in which are organized jointly by USA and Ukraine from 10 to 22 July 2017 in the Black sea exercises will go by air, land, sea and amphibious power", – stated in the message.
Just participating in maneuvers held in the 17th time on an annual basis, will take soldiers from 17 countries – Belgium, Bulgaria, great Britain, Greece, Georgia, Italy, Canada, Lithuania, Moldova, Norway, Poland, Romania, USA, Turkey, Ukraine, France, Sweden.
The focus will be on developing sea methods of warfare at sea, in the air, including air defence, anti-submarine war, landing, and search and rescue on the waters.
The maneuvers are aimed at "improving flexibility and interoperability, enhance the capability of the retaliatory response and demonstrate commitment allied and partner forces to provide stability in the Black sea region".
It is expected that the U.S. will send to the teachings of the missile cruiser of the Ticonderoga class, USS Hue City (CG 66); guided missile destroyer Arleigh Burke, USS Carney (DDG 64); anti-submarine patrol aircraft P-8A Poseidon and other equipment, and about 800 sailors and Marines.
Comments
comments