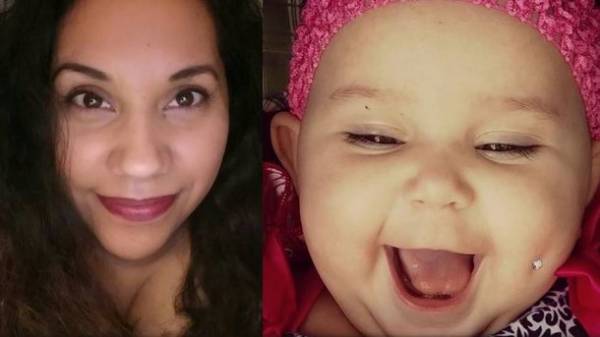 Mother of many children Enedina Vence, which brings up five children, stirred the social network with their 6-month-old daughter, which she did the piercing.
"Looks cute, right?! When she grows up — be sure to thank me for this beautiful safety pin in his cheek. And if she doesn't like, then she's just going to take it out and all. In my opinion, she pierced prettier and sweeter than without it. She's my daughter and I will decide how it will look until she turns 18. I don't need parenting advice. The choice of the parent, the right parent! After all, millions of people pierce their kids ears are also pierced? So what's the difference?!" she wrote under the picture in Facebook.
It is worth noting that the post Enedina literally blew up the social network — more than 11 thousand reactions and 13 thousand census users. It is noteworthy that there were those who admired her courage and praised her for what she put six-month-old daughter on the cheek with a pin, but there were others who threatened her with applying to the guardianship.
However, after some time, Enedina responded to all responded to her post. Mother of many children explained that this publication wanted to draw public attention to the subject of physical integrity of children. She said that the photo was fake and the inscription under it is sarcasm.
Vance admitted that she considers wrong, when the parents based on their own aesthetic preferences, to pierce kids ears and circumcision. She believes that to carry out the procedure that changes the body of a child is permissible only for medical reasons. When the whole situation was clarified, users of the social network thanked Enedino because she decided to take this provocative act and was able to draw public attention on the subject.
Comments
comments