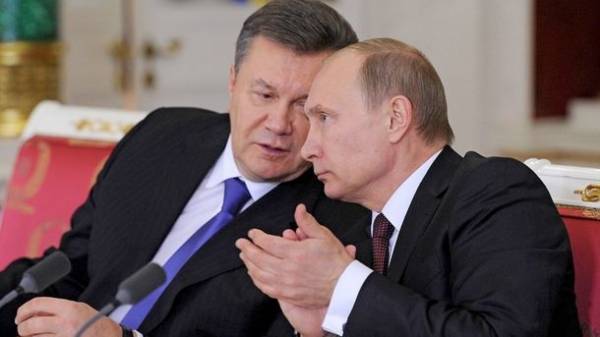 Russian President Vladimir Putin and former Ukrainian leader Viktor Yanukovych intends to delay the trial of the last to catch on presidential elections in Ukraine in 2019 to loyal to his President. This opinion was expressed on air of TV channel "112 Ukraine" people's Deputy Anton Gerashchenko, commenting on the refusal of former guarantor from participation in the judicial process.
According to him in Russia seeking to ensure that Yanukovych did not get the verdict before the presidential elections in Ukraine.
"Yanukovych and Putin, who gave him asylum in Russia, the plan is very simple: to elect in 2019 loyal to the Russian Federation of the President of Ukraine, most likely, the emphasis is on the woman. After that, this woman for the first time to negotiate with Yanukovych and Putin. Therefore, the task is to pull as much as possible, not to be guilty of the judgment, which will come into force. For this, there is this whole circus," said Gerashchenko.
As reported, July 5 the ex-Garant said that is not willing to participate in the initiated in Ukraine trial on charges of treason and withdraws from court with his lawyers.
July 6, during the court session it was decided to consider the question of granting the former President a free lawyer and the trial was postponed to 12 July.
Recall, March 14, the Military Prosecutor's office sent to court indictment against Yanukovych. According to the PGO, he is suspected of committing crimes under part 1 of article 111 ("high treason"), part 5 article 27, part 3 of article 110 ("Complicity in deliberate acts committed with the aim of changing the boundaries of the territory and the state border of Ukraine") and part 5 article 27, part 2 of article 437 ("complicity in the waging of aggressive war") the criminal code of Ukraine.
Comments
comments