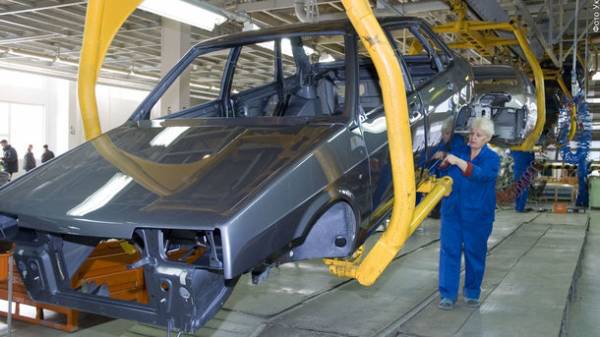 In July 2017 in the Ukrainian factories produced motor vehicles 511, which is 40.8% more than last year's result, but 38.8% less than in June of this year. This is evidenced by the preliminary data of the Ukrautoprom Association.
In the total volume of car production the majority of them were passenger cars, which was released 405 pieces Is 44.1% less than the June figure, but +51,1% more than in July last year.
Also in July, it produced 58 buses, such volume of production is 13.4% less than in the previous month, but 3.2 times higher than the year-ago result.
SEE ALSO
Named the most popular new cars in Ukraine
In the reporting month in the statistics production declined 48 trucks (excluding products of PJSC "AutoKrAZ"), which is 11.6% higher than in June of this year, but it is 37.7% less than in July 2016. PJSC "AvtoKrAZ" from August of last year, refuses to disclose the volume of its production.
Just seven months 2017 Ukraine produced 4132 of the motor vehicle, which is 68.1% more than last year's result. Of them:
cars – 3483 PCs (+83% compared to the same period last year);
commercial vehicles – 254 PCs (-47,7%);
buses – 395 PCs. (+448,6%).
Recall that the July new car market rose compared with the previous year by 16%. For the month, the Ukrainians have purchased 6 of 425 cars.
Comments
comments