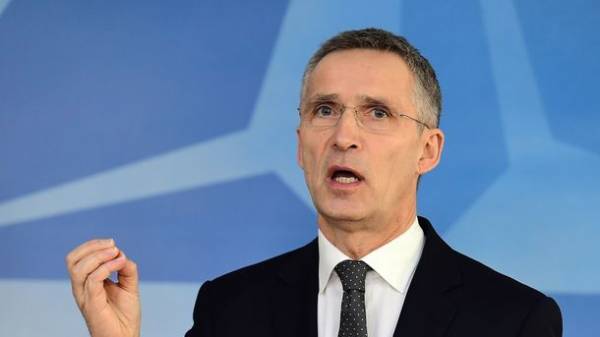 NATO Secretary General Jens Stoltenberg will visit Ukraine on July 9-10, and will attend along with President Petro Poroshenko at the meeting of the NATO-Ukraine reported the press service of the Alliance.
Stoltenberg will visit Kyiv at the invitation of the Ukrainian authorities, led by the North Atlantic Council – the main political governing body of NATO consisting of permanent representatives of member countries of the organization.
The meeting of the NATO-Ukraine with participation of the President of Ukraine will be held on July 10, the report says.
As noted in a press-service of the head of the Ukrainian state, meeting of the Committee under the chairmanship of the President of Ukraine Petro Poroshenko "will be held in the framework of the visit to Ukraine of the delegation of the North Atlantic Council of Alliance, which is dedicated to the 20th anniversary of the signing of the Charter on a distinctive partnership between Ukraine and NATO."
Thus in a statement released on Thursday evening on the website of the President of Ukraine of information it is noted that also scheduled to meet Poroshenko and Stoltenberg.
During the visit, the NATO Secretary General will deliver a speech in the Parliament of Ukraine, will meet with the speaker and leaders of parliamentary factions. Stoltenberg will hold a bilateral meeting with Prime Minister Vladimir Groisman and open the new building of the NATO mission in Ukraine.
Comments
comments