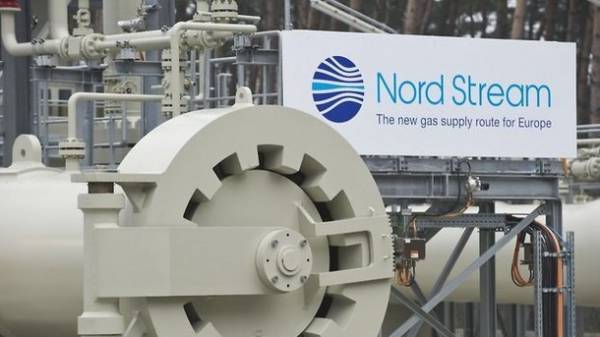 During the summit Ukraine-EU Kiev will offer the West to stop the construction of Russian gas pipeline "Nord stream-2". This was stated in interview to "Radio Liberty" Deputy head of the presidential Administration Konstantin Eliseev, reports UNN.
According to him, Kiev has the support of the West in this matter.
"Energy security will be one of the key at the summit. We will raise the issue of stopping the construction of the politically motivated project "Nord stream-2″. Here Ukraine is not in the minority," – said Elisha.
Read also: Poroshenko: "Nord stream-2" is revenge of Russia Ukraine
He reminded that Ukraine supported the US and several EU countries.
We will be as tough and as pragmatic (assert – ed) the interests of Ukraine, because we believe that today our transportation system by maximizing investment can ensure the safety of the entire European continent," – said Elisha.
As previously stated the President of Ukraine Petro Poroshenko, the US opposes the construction of Russian gas pipeline "Nord stream-2".
In turn, Russian Deputy Prime Minister Dmitry Rogozin previously said that US attempts to prevent the construction of "Nord stream-2" "demarche Ogre who wants to become a vegetarian".
We will remind, the European Commission wants to negotiate with Russia on "to Northern stream-2". At the beginning of September 2015, the Russian "Gazprom" and Shell, OMV, E. On. signed a shareholders ' agreement the joint project company, which will deal with the construction of the gas pipeline "Nord stream-2".
Comments
comments