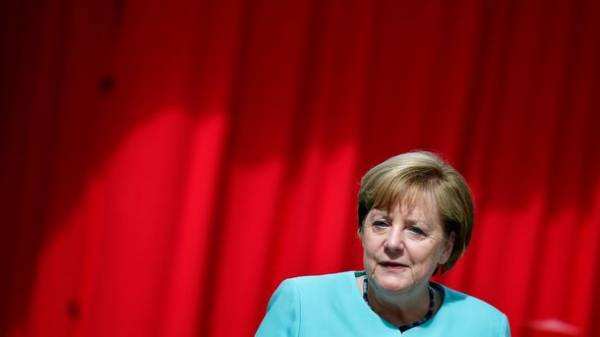 German Chancellor Angela Merkel hopes for progress in resolving the Ukrainian and Syrian crises during meetings on the sidelines of the summit of "Big twenty" (G20).
She stated this today after arriving in Hamburg on the eve of the summit, Deutsche Welle reports.
"We know we face in Syria with the powerful call, and I hope that the discussions at the summit may also be a contribution (to solving the crisis)," said Merkel, whose words quoted by the dpa news Agency.
She recalled that Germany together with France in the "channel format" trying to foster a rapprochement between Ukraine and Russia. With this purpose, during the summit, roughly the morning of Saturday, July 8, will meet Merkel, President of France Emmanuel Makron and Russian President Vladimir Putin.
As reported, on 5 July during a telephone conversation, Merkel assured the President of Ukraine Petro Poroshenko that Ukraine's fate will not be decided without Kiev at the meeting of leaders of Germany, France and Russia at the G20 summit.
Comments
comments