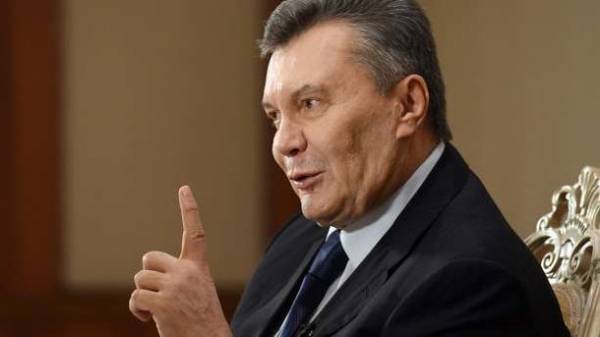 Fugitive ex-President Viktor Yanukovych may be issued to Ukraine in the case when in Russia the change of power along with all the supporters of the current Russian leader, Vladimir Putin. This opinion was expressed on air of TV channel "112 Ukraine" people's Deputy Anton Gerashchenko.
According to him, Putin is unlikely once can take advantage of Yanukovych, as he is his accomplice in the war.
"As for him (Yanukovych – ed.) the actual issue, exactly as many years as the President of Russia will be Putin or his henchmen, exactly the same years will not be extradited to Ukraine. It's a given. In addition to the situation in which Putin would be beneficial to give us back Yanukovych, what I can not yet imagine. But since Yanukovych is Putin's accomplice in the war of aggression against Ukraine, he most likely will not give", – said Gerashchenko.
Earlier, President Viktor Yanukovych told that in case of his return to Kiev, will give him a life sentence.
We will remind, the General Prosecutor's office suspects the former President in committing crimes under part 1 of article 111 ("high treason"), part 5 article 27, part 3 of article 110 ("Complicity in deliberate acts committed with the aim of changing the boundaries of the territory and the state border of Ukraine") and part 5 article 27, part 2 of article 437 ("complicity in the waging of aggressive war") the criminal code of Ukraine.
Comments
comments