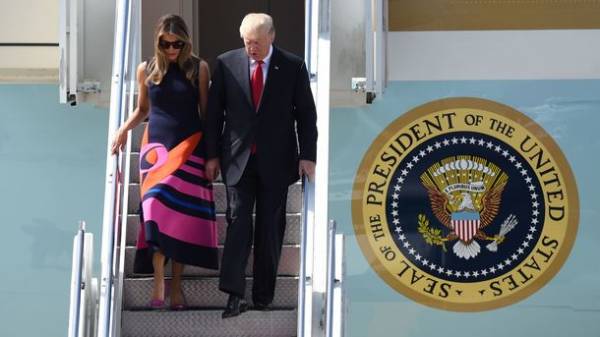 White house staff are unable to book a room with the President of the United States Donald Trump and his delegation in any of the luxury hotels of Hamburg at the time of the G20 summit, as it is too late decided to order. About it writes the local edition of the Hamburger Abendblatt.
It is alleged that trump was planning to settle in a luxury hotel, the Four Seasons, but the dates of the summit on 7 and 8 July – all 156 rooms have been fully redeemed by the delegation from Saudi Arabia. They also booked a few rooms at the Hotel Renaissance and The Westin.
Other luxury Hamburg hotels have also been booked for delegates of the key figures of the summit. Delegations from Russia, South Korea and Australia will stay at the Park Hyatt, the representatives of Viet Nam booked the hotel Reichshof and delegations from China and Italy – The Grand Elysee.
In the end, trump, according to some, will stay at the guest house of the Senate in Hamburg, and his staff and team will be posted at the Consulate General of the United States. Also, the media speculated that the us President will stay in Berlin during the summit, and the events he will arrive by helicopter.
In total to a host of world leaders, their staff and security, who arrived in Hamburg on the summit of "big twenty" will need 9 million hotel rooms.
Comments
comments