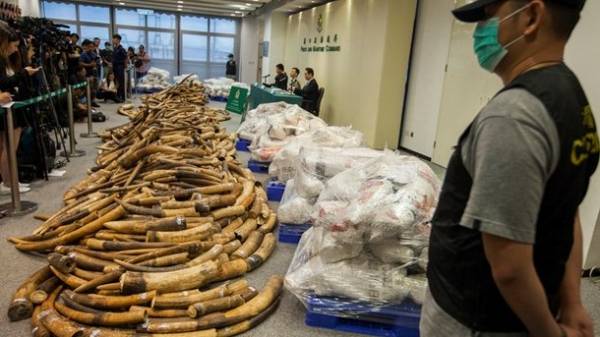 The customs service of Hong Kong seized the largest consignment of contraband ivory in the past 30 years, reports CNN. The weight of a batch is estimated at 8 tons, it costs $ 72 million Hong Kong dollars ($9.2 million).
Ivory tusks were transported by ship from Malaysia. They were hidden under boxes of frozen fish. Police arrested three people under investigation.
It is noted that the poachers killed hundreds of elephants to produce this amount of tusks.
It is also reported that the Chinese authorities are planning to completely ban the ivory trade on the mainland in 2017. But in Hong Kong, while there are some exceptions. It is expected that the sale and purchase of this item will be permanently banned here by 2021.
As previously reported in Paris, at the foot of the Eiffel tower publicly destroyed three tons of ivory seized by customs over 20 years.
Comments
comments