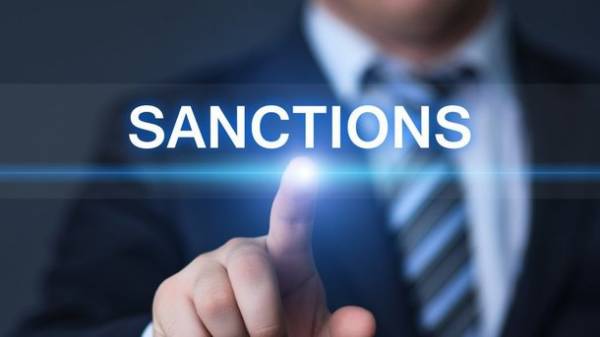 Sanctions against banks with Russian capital that the national Bank of Ukraine (NBU) has proposed to the Council of national security and defense of Ukraine did not involve the decree of the President of Russian Federation Vladimir Putin on the recognition in Russia, "documents," so-called"DNR" and "LNR". On this day, March 15, at the briefing said the Deputy head of the NBU Valeria Gontareva Ekaterina Rozhkova.
"Our proposal on sanctions is not related to the Putin's decree (about acknowledgment DND and LNR – Ed.)", – said Rozhkov.
According to the Deputy head of the NBU, the national Bank is to maintain financial stability and liquidity of the banking market.
"Given the increase of negative tendencies in relations between Ukraine and Russia, the escalation of the situation, in order to preserve liquidity, we are introducing these sanctions," – explained Deputy Gontareva.
Rozhkov also reported how proposed sanctions affect customers of banks with Russian capital.
Recall, the national Bank recommended that the national security Council and defence of Ukraine (NSDC) to impose sanctions against Ukrainian banks with Russian capital to prevent capital flight outside Ukraine.
The NBU proposes to impose sanctions against Sberbank and Prominvestbank, VTB Bank, BM Bank, Vs Bank, where 36 billion of obligations to legal and natural persons.
As pointed out by Deputy head of the NBU Rozhkova, these funds should stay in Ukraine.
The NBU said that the sanctions apply only to banks with Russian state capital. Private banks with Russian capital, for example, Citibank and Alfa-Bank, will not touch it.
As reported today, 15 March, the Council instructed the NBU and the security Service of Ukraine (SBU) during the day to make suggestions on sanctions against the banking institutionsin whose capital there is a share of state banks in the Russian Federation. Earlier , the NBU has said that it is ready to impose sanctions "dochek" Russian banks in Ukraine after the corresponding decision of the NSDC.
We will remind, today the Sberbank of Russia in Ukraine has imposed restrictions on cash withdrawals limit is 30 thousand hryvnia per customer per day. Also the limit applies to the withdrawals of deposits. Sberbank is called temporary restrictions and explain the violation of the schedules of collection of branches and ATMs branch network. Earlier in Kiev activists walled office of Sberbank of Russia. Discontent led to the decision of the savings Bank working with customers "citizenship" of the so-called "DNR" and "LNR".
As it became known on 7 March, Sberbank has agreed to serve customers with unrecognized by the international community and Ukraine "passports" so-called "DNR" and "LNR". Then the Minister of internal Affairs Arsen Avakov criticized the actions of the Russian Sberbank. He said that after that, the Bank can't work in Ukraine and urged the NBU to impose sanctions.
As is known, the savings Bank of Ukraine operates as a subsidiary of the Russian financial institutions, but operates under the legislation of Ukraine.
Comments
comments