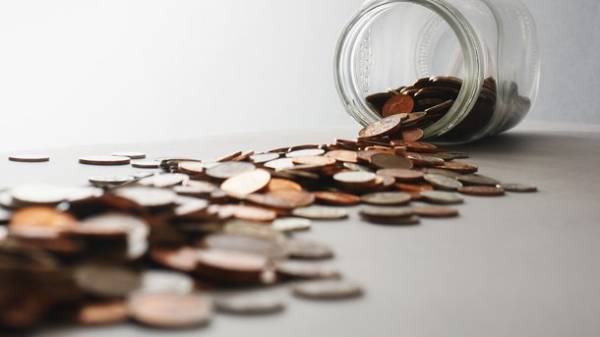 The last attack was the most massive in the history of Ukraine, but greatly affect the economy failed. This was stated by the acting head of the National Bank of Ukraine (NBU) Yakov Smoliy.
"Hurt not only banking institutions but also the real economy. But due to the fact that June 28 is the day of rest, the banking system was able to resume work almost completely," – said resin.
Those banks that entered the working day, to rebuild its system, according to Smoliy, worked with the national Bank in emergency mode, transmitting the necessary documents on paper.
As noted resin, 29-30 June, the majority of banks and real sector companies resumed work.
"In General we do not observe a significant effect (cyber attacks – Ed.) on economic activity", – concluded resin.
He assured that all client payments "stuck" because of cyber attacks have been implemented.
"We plan to tighten the requirements for systems management of information security in protecting against cyber attacks. Also, the NBU in the near future intends to open a center for rapid response to such cyberattacks," said the acting head of the NBU.
The national Bank explained and why Ukraine has fallen to the dollar. In addition, the regulator has revealed details on the new law on currency and promised to the extent possible "loosen the grip" on the currency market of Ukraine.
The NBU has also estimated that Ukraine thanks to the IMF could reach $ 20 billion foreign exchange reserves by year-end. However, due to delays in important for the cooperation with the IMF reforms , Ukraine can receive one tranche of the Fund this year.
We will remind, the national Bank of Ukraine has made decision to leave discount rate at 12.5%. In addition, the NBU changed the Outlook on growth of Ukraine's GDP in 2017.
As reported, on June 27, Ukrainian banks, energy companies, government Internet resources and local network of the Ukrainian media and other large enterprises has undergone a massive hacker attack which spreading the virus Petya.A, which blocks work of the computer systems.
The virus is spreading in Russia, England, India and other countries of Europe and Asia. Virus Petya.And encrypts the data on the computer and demands a ransom.
The security professionals suggest nothing to pay – no keys after paying money to the owners of infected computers do not get.
Head of Global programmes of the United Nations on cybersecurity Neal Walsh said that investigators still can't identify the initiators of the recent global cyber attacks, but the strategy of the attackers indicates that not money was the main motive for their actions.
Comments
comments