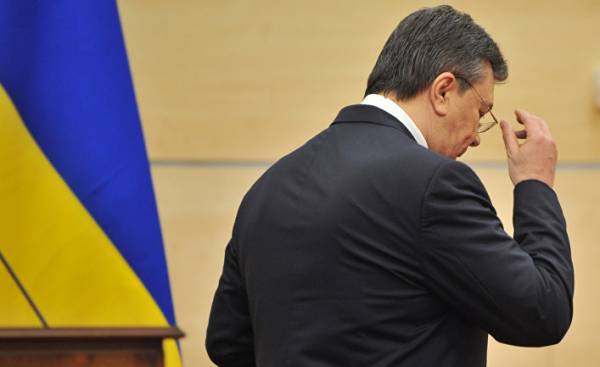 The fugitive ex-President Viktor Yanukovych, hiding in Russia, he finally gave up. "Legitimate" burst into an emotional speech about the intention to cease to participate in the trial in which he is the main suspect in the most serious crimes: treason, separatism and even terrorism.
So, Yanukovych admitted that he could not win in court in Kiev. "I don't want to participate in a supposedly adversarial system, the outcome is pre-determined. I made the decision to withdraw from the process of its defenders", he said, expressing confidence that Ukraine will receive a life sentence.
The "legitimate" cynically broke numerous insults of Kiev. He accused the Ukrainian authorities of violating their rights, the Ukrainian Constitution, the European Convention for the protection of human rights and fundamental freedoms and even the destruction of the Ukrainian justice.
"The government is trying to hide behind the judgment seat, in order to divert attention and conceal their own crimes," Yanukovych suffered in the wilds of the Kremlin propaganda. He reminded about the "coup" in Kiev "civil war" in the Donbas. In addition, he recalled Kiev inflation, rising utilities and other "sins."
Comments
comments