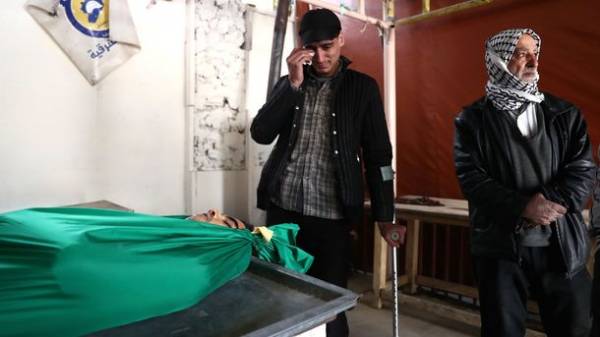 The number of victims in the suburb of Aleppo has increased to 70. It is reported by RIA Novosti.
Earlier it was reported 16 dead and 50 wounded.
We will remind, the suicide bomber was blown up in the car next to the petrol station in the district of Rashidin. A number of buses were evacuated residents of militants besieged Shiite villages, Fua and Kepra (Idlib).
Settlement Foy and Kepra for more than three years surrounded by militants. In the siege remain about 20 thousand people. Reports of death of people from hunger. At the hands of terrorists has killed two thousand people, including 400 children.
The government of Syria was able to conclude an agreement with the militants, in which residents are surrounded by the villages of Fua and Kera were evacuated. On Friday, the convoy of 75 buses arrived in Aleppo, moved about five thousand inhabitants of the settlements.
Comments
comments