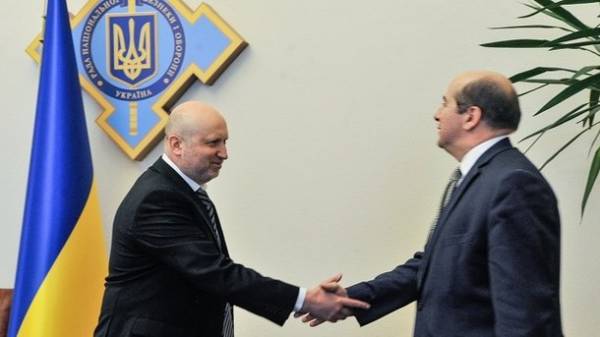 A meeting was held Secretary of the national security and defense of Ukraine Oleksandr Turchynov with Deputy Secretary-General of NATO on new security challenges Sorin Ducaru. This reports the press service of the NSDC.
As noted, during the meeting the interlocutors discussed the situation in Ukraine as a result of hybrid Russian aggression.
According to Turchynov, along Ukraine's border with Russia built a powerful infrastructure of Russian troops "creates a new division in Belgorod and Rostov regions near the Eastern and Northern borders."
"No need to tell You about the militarization in Kaliningrad and the creation of a powerful military bases in Syria, the Russian Federation," said Secretary of the NSDC, adding that Russia has significantly strengthened its position in the black sea and Baltic basins.
In addition, the parties discussed methods of hybrid aggression of Russia against Ukraine. "In addition to military action, the economic, energy, and information and cyber aggression against our country," he explained.
Significant attention during the discussion was paid to the issues of deepening cooperation in military-technical sphere and the sphere of cyber security between Ukraine and countries-members of NATO. In turn, Ducaru stressed that "Ukraine is the cornerstone of Euro-Atlantic security".
In addition, the Deputy Secretary General of NATO stressed the importance of cooperation in the field of science and cybersecurity. "At this stage we deepen practical cooperation and the integration of our actions," he said, adding that the work of the trust Fund for Ukraine on issues of cyber security to NATO satisfactory, and "it is now planned expansion of its work."
Earlier it was reported that NATO Secretary General Jens Stoltenberg will visit Ukraine.
Comments
comments