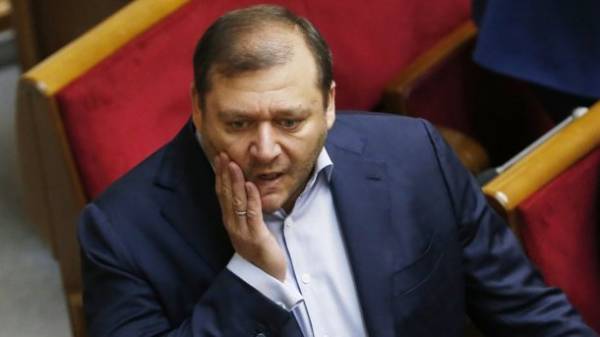 Pechersk district court of Kyiv ruled to detain for two months the people's Deputy from the faction "Opposition bloc" Mikhail Dobkin and set the amount of bail in 50 million hryvnias, transfers TV channel "112 Ukraine".
"I don't want to comment on the court decision, as if I did not belong to him. If we want to live in a legal state, we must respect any decision of the court. It is necessary to study, now we will get it. I've heard so far just by listening. From what I heard, I realized that of all the things that he had asked the prosecutors – they did not satisfy only the amount of the Deposit: from 150 million was reduced to 50. I don't understand what binding is, how do these sums. I realized that I was not taken immediately into custody, give me five days as an alternative to a Deposit, and if I don't make, I'll be arrested," – said to journalists after the court session Dobkin.
He stressed that it is not ready to make bail.
Recall, 13 July, the Verkhovna Rada gave its consent on deprivation of parliamentary immunity, the detention and arrest Dobkin.
The PGO suspects Dobkin in an intentional conspiracy of a group of persons for abuse of office and promoting fraud to seize 78 hectares of land in Kharkiv regulatory cost of more than 220 million UAH.
Dobkin himself denies all accusations and insists that the Kharkiv city Council has not adopted illegal decisions when he was mayor of the city.
Comments
comments