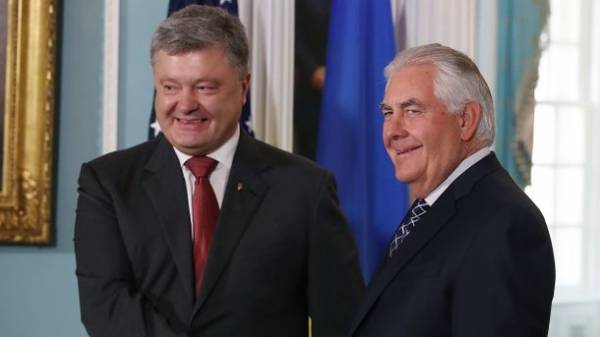 The administration of the President of Ukraine confirmed that U.S. Secretary of state Rex Tillerson will visit Kyiv on 9 July, the press service of the head of state.
So, after arriving in the capital of Ukraine the American diplomat will host President Petro Poroshenko.
"In Kiev, the head of foreign policy Department of the USA will take Petro Poroshenko to discuss the issues of strengthening of strategic partnership between Ukraine and the United States and continue coordination of efforts at countering Russian aggression against Ukraine", – stated in the message.
In addition, the parties will also consider the issue of implementation of agreements reached during the visit of the Ukrainian President in the United States on June 20-21.
As he told the diplomat, Chairman of the Board TH "Evropeiskii movement of Ukraine" Vadym Triukhan, during the visit of Secretary of state in Kiev expected a tough conversation.
Comments
comments