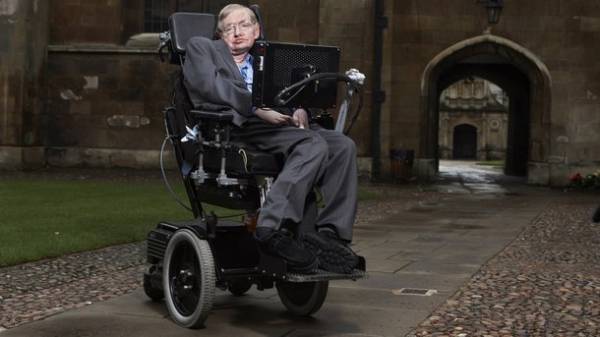 British astrophysicist Stephen Hawking believes that the US withdrawal from the Paris climate agreement can create serious problems for the planet, informs "Interfax" referring to BBC.
According to him, significant climate change threatens the Earth with consequences that will destroy humanity.
"We are close to a point after which global warming will become irreversible. Actions trump can push the Earth over this threshold, then it will become like Venus with a temperature of 250 degrees and a rain of sulfuric acid. Climate change is one of the huge threats facing us, but we can prevent it if we act now, " said Hawking.
He believes that the decision of U.S. President Donald trump would be detrimental to the environment.
"Denying the evidence of climate change and comfort of the Paris climate agreement, Donald trump will cause damage to the environment of our beautiful planet, which could have been avoided, and would risk the world for us and our children", – said the scientist.
As reported, Donald trump June 1 announced that the country is coming out of the Paris climate agreement — the most ambitious in the history of the agreement in this area, which many supporters of the document was called "future of mankind". Its decision he explained that the agreement was "very unfair" to US, could harm their economic interests. Thus, trump has accomplished one of his major campaign promises and at the same time attacked by another legacy of his predecessor, Democrat Barack Obama, thanks to which the Paris agreement was possible.
Comments
comments