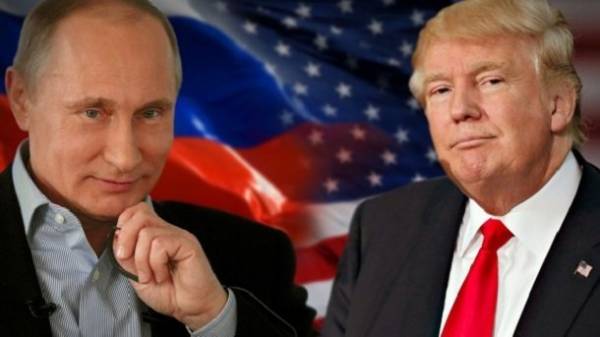 During the meeting the President of the United States Donald trump and his Russian counterpart Vladimir Putin may be raised the Ukrainian issue. This was stated by Russian presidential aide Yuri Ushakov, reports "RIA Novosti".
He noted that Syria and Ukraine are the main topics on the agenda trump and Putin.
"I heard that the Americans, if this is true, and true, I want to raise the issue of Syria and Ukraine. It seems to me quite logical that these two topics to discuss. But we believe that in General, the problem of international terrorism between the two leaders of the major powers need to discuss too in the first place, because without the cooperation of Russia and the United States is unlikely this problem will overcome," – said Ushakov.
Also according to him, the leaders intend the question of armaments, particularly nuclear issues.
"This is certainly the game. What to say. Relationships need to withdraw from the state in which they find themselves. I think it's equally important for us and for the Americans," – said Putin aide.
We will remind, leaders of the United States and Russia will meet at the G20 summit in Hamburg, which will be held July 7-8.
As it became known today of the American media, citing a source in the White house, Donald trump intends to discuss with Vladimir Putin at a meeting at the G20 summit in Hamburg the situation in Syria and Ukraine.
Comments
comments