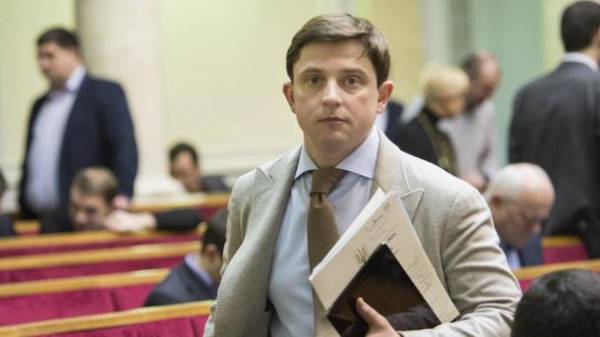 Failure Oles Dovgy from the parliamentary integrity confirms his consistent political position. This opinion was expressed by MP from the PPO, the member of the parliamentary Committee on legal policy and justice Vadim Denisenko.
"I have always consistently advocated the lifting of parliamentary immunity and have always voted for it, so of course I support the decision Oles Dovgy. Despite our opposing positions on many other issues, I believe that his appeal to the regulatory Committee emphasizes the seriousness of the intentions to prove his innocence and points to his consistent position relative to the previous political statements," said Vadim Denisenko.
In his opinion, his act Dovgy showed that he did not intend to hide from justice behind parliamentary immunity.
"All the political forces that came to the Parliament, declared that they were ready to remove their immunity, but this issue is moving too slow, now the Verkhovna Rada has registered more than 30 bills on the lifting of parliamentary immunity. But unfortunately, the chances of their adoption is almost there. As for me, the position of Oles Dovgy removes all unnecessary political innuendo. In fact, he said he was ready to prove his innocence in court. And now you can put aside political battles and political word games and go to a real consideration of the merits", – summed up Vadym Denisenko.
As reported, people's Deputy Oles Dovgy has asked members of the regulatory Committee with a request to lift his parliamentary immunity. This statement of policies made in the course of the meeting dealing with the attorney General about bringing Dovgy to criminal liability.
"As a responsible and coherent policies, I appeal to the colleagues in the Parliament with the request to support the withdrawal from me of parliamentary immunity, despite the obvious personal motive and the selective application of justice. The removal of immunity is the only way to prove his innocence in court, to put an end to this matter once and for all, turning the page of 10 years ago," said Oles Dovgy.
Comments
comments