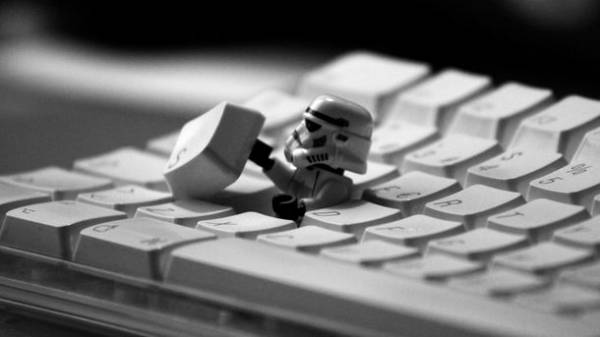 You also don't always "get around" to figure out why the upper keys from F1 to F12 on your keyboard? Now you will learn the functions of each of them and computer use will become much more convenient!
So here's what you can do F-keys:
F1:
To open the help menu when pressed with the Windows key.Hide/show the ribbon in Excel and Word when clicking with the Ctrl key.
F2:
Alt + Ctrl + F2 to open a document Library in Microsoft Office.
To rename a folder or file in Windows Explorer.
F3:
Open search in Windows Explorer.
Shift + F3 changes the case in Word (uppercase/lowercase)
To open a search in Firefox and Chrome.
F4:
Alt + F4 — close the window.
Move the cursor to the address bar in Explorer.
F5:
Start a slide show in PowerPoint.
Refresh the page in the browser.
To open "Find and replace" in Microsoft Office.
F6:
Go to next page in split screen in Microsoft Word.
Ctrl + F6 — switch between Word documents.
F7:
Alt + F7 — to check grammar and spelling in Microsoft Word.
Shift + F7 to open the thesaurus in Microsoft Word.
F8:
Enable expansion mode for the arrow keys in Excel.
Enable safe mode in Windows.
F9:
Ctrl + F9 — insert an empty field in Word.
Update fields in Word.
F10:
To open the menu.
Ctrl + F10 — maximize the window in Word.
Shift + F10 — same as clicking the right mouse button.
F11:
Enable/disable full screen mode in the browser.
Shift + F11 — add new Excel worksheet.
F12:
Open the "Save as…" in Word.
Shift + F12 — to save a Word document.
Ctrl + F12 — open the Word document.
Comments
comments