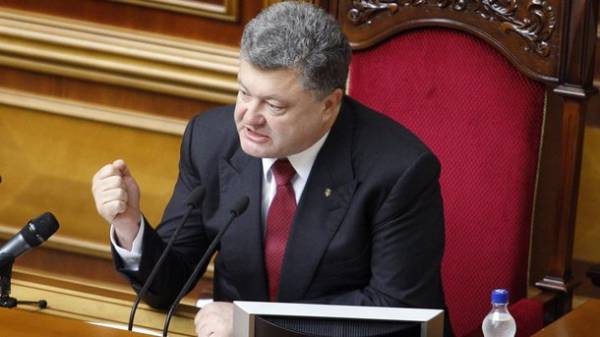 The President of Ukraine Petro Poroshenko said that the blocking of Russian websites, including social networking, is the right decision.
"Three years of Ukraine lives in conditions of war and aggression by the Russian Federation. Important for the Russians part of this war is a hybrid war which is carried out information forces of the Russian Federation. Huge propaganda budgets are released to destabilize the situation within Ukraine and in Europe. The same discussion was when we made the decision to stop broadcasting of Russian propaganda channels. It was some inconvenience, but time has proved that we are doing everything correctly. Now it is impossible to distinguish between cyber security and Russia's intervention in the democratic processes around the world and propaganda terms that Russia is carrying out, using, including, and Russian social networks," he said.
According to him, the relevant structures are to be thoroughly engaged in the implementation of this decision.
"Immediately after the cessation of Russian aggression against Ukraine, immediately after the last Russian soldier leaves a sovereign and independent Ukraine, we are ready to revise this decision", – said Poroshenko.
We will remind, yesterday, Petro Poroshenko has put into action the decision of the Council about the ban in Ukraine a number of online resources, including popular social networks like "Vkontakte", "Odnoklassniki", "IMDb", "Yandex" and others. Under the sanctions also got famous software products of"1C", "Kaspersky", "Mail.ru".
Only in the doghouse was already more than 450 companies and 1228 individuals, a ban will be in effect from one year to three.
So, with the introduction of sanctions headache added Ukrainian providers, which, according to the presidential decree, must provide blocking Russian sites and Russian companies declare their readiness to continue to provide the Ukrainians with their services.
In turn, the Internet Association of Ukraine has estimated how much time will it take to implement the ideas of the authorities and money.
Comments
comments