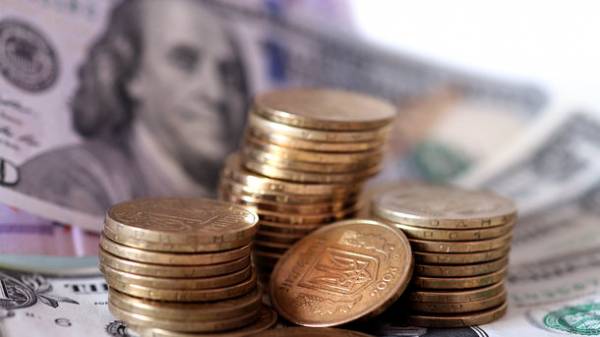 Last week, the growth of the dollar rate has accelerated. In different segments of the currency market, the dollar rose 0.8 to 2.4%. This is largely due to strengthening of dollar against other currencies in the global market, which occurred last week, says a senior analyst "Alpari" Vadim Iosub. By the end of the week the exchange rate of hryvnia can fall to 26.2 and 26.9 of the hryvnia.
"A serious imbalance between demand and supply was observed on the interbank market on Monday. In the US, the fourth of September weekend, labor Day. The activity of sellers of currency is low and buyers are actively making deals in the mode of delivery, "tomorrow." For the week, the official dollar exchange rate grew up to 25,75 25,55 UAH", – says Vadim Iosub.
Weighted average dollar exchange rate on the interbank market, according to the regulator, for the same period increased from 25.52 to 25.93 hryvnia, or 1.6%. The NBU is planning a series of next steps to mitigate the regulation on the foreign exchange market. In particular, we are talking about the abolition of the requirement for prior Deposit of funds for purchase of foreign currency on the interbank currency market on separate account ("T+1"). In addition, the NBU plans to provide banks with the possibility of using currency as collateral to obtain overnight loans. Judging by the recent statements of the national Bank, a number of new steps to liberalize currency regulation possible immediately after the entry into force of the new law "On currency", however full liberalization is possible only after the introduction in Ukraine of effective tax legislation.
"At the beginning of the week the dollar may continue, although the rate of growth apparently slowed. The official exchange rate of the dollar and its value on the interbank market can rise in the range of 26.0-26.3 per hryvnia and dollar cash in banks, due to the increased volatility may be quoted in a wide range of 26.2 and 26.9 of the hryvnia. Further market volatility is expected to decline, and the dollar may drop to values last week, which started up", – says Vadim Iosub.
Comments
comments