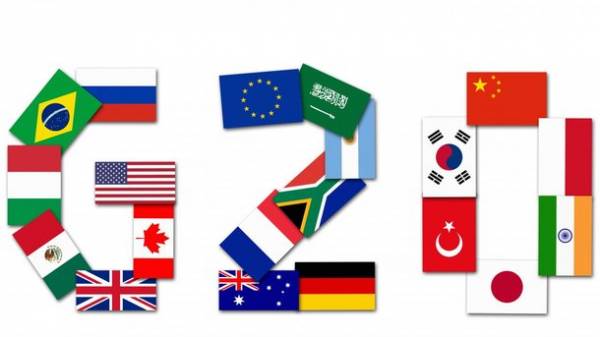 In Hamburg the protest in connection with the holding of the summit of "Big twenty" reached thousands of demonstrators, who demanded to strengthen measures to combat climate change, equitable globalization and more democratic process of political decision-making. About it reports the UNIAN with reference to Deutsche Welle.
According to police, in demonstration have taken part about 8 thousand people, it was organized by the trade unions, civil associations, NGOs, organisations for the protection of the environment. They, in turn, said about 18 thousand participants.
At the same time, activists in transnational political non-profit organization Greenpeace in the port of Hamburg on numerous boats staged a protest over the shutdown of coal power plants and the cessation of electricity production from coal. Within the campaign, they placed a huge poster on Board the cargo ship, which, according to the organization, delivered in Hamburg 75 thousand tons of coal from Russia.
Meanwhile, the Hamburg police, according to activists, blocked the construction of a protest camp by the administrative court. A police spokesman said that authorities are willing to provide demonstrators the opportunity to hold a protest, but not to spend the night in tents in the city Park.
During the two-day G20 summit on 7-8 July is expected to hold about 30 more demonstrations with the participation of citizens of different countries and international organizations.
The government expects that among the activists are from 7 thousand to 8 thousand "ready for violence" representatives of the extreme left of the German and foreign movements. In this regard, the interior Minister of Germany Thomas de Maiziere said that the riots that violate the context of peaceful protests, "to stifle in the Bud", and justice Minister Heiko Mas stressed that unrest and violence have no place in the city, which will host the G20 summit.
The order in the course of events of the summit will be provide from 15 thousand to 19 thousand police officers. The cost of security in connection with the upcoming meeting of the leaders of the countries "Big twenty" will amount to 32 million euros.
Comments
comments