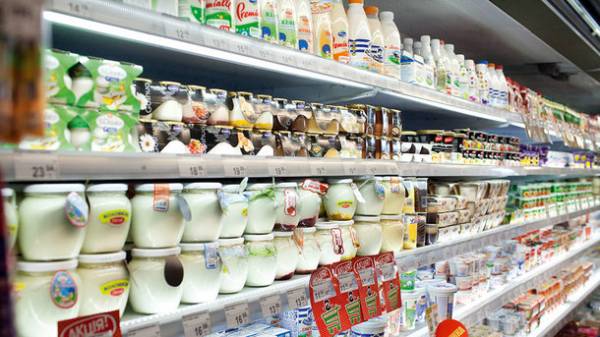 Today, July 1, entered into force the decree of the Cabinet of Ministers on the abolition of state regulation of prices for food products. This is stated in the government resolution No. 394 of June 7, 2017, published on the official portal of the Cabinet.
"The main purpose of these changes is to reduce the administrative burden on businesses, elimination of excessive state intervention in economic processes, the development of competition and debureaucratization (deregulation) in the areas of pricing," – said in the explanatory note to the resolution of the Cabinet.
Such a solution will simplify the procedure of changing the prices depending on the price movement of the market that will enable manufacturers to respond faster to market shifts.
It is about 15 product groups being the norm on the possibility of establishing trade allowance not higher than 15%. This, in particular, flour, bread, pasta, cereals, sugar, beef, pork and poultry meat, boiled sausages, milk, cheese, sour cream, butter, sunflower oil, chicken eggs.
Also we are talking about 13 groups of goods, being Declaration of change of wholesale prices. This, in particular, wheat flour premium, first and second grades, peeled rye flour, buckwheat groats, beef, pork, poultry (whole bird), boiled sausage products, except flour, cow's drinking milk (pasteurized, packaged in foil), cottage cheese fat content to 9%, sour cream with fat content up to 20%, butter with fat content of 72,5%, eggs chicken, granulated sugar, sunflower oil).
Comments
comments