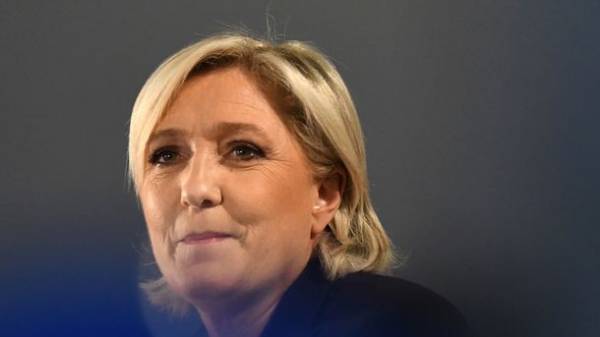 French law enforcement authorities have put forward to the Chairman of the French party "national front" marine Le Pen accusations of financial fraud. About it AFP the lawyer told Le Pen he Bossily, reports UNN.
"In accordance with the obligations which marine Le Pen took over during the presidential campaign, she appeared before court on summons, and she was charged with," said Bosely.
It is reported that Le Pen is accused of breach of trust in 2009-2016 years when I was a member of the European Parliament.
European Bureau for combating fraud established that the head office of the party of Le Pen Catherine Gzira and her bodyguard Thierry Legge was fictitiously hired as assistants of the MEP.
Thus K. Gzira earned 298,5 thousand euros, which Le Pen was owed up to 31 January, and Legge – 41,5 thousand euros had to be paid back until February 28.
It is also noted that in February the office of public Prosecutor of France has set preliminary charges against the ally of marine Le Pen. According to investigators, the businessman frédéric Chatillon gave the party an illegal loan.
We will remind, the European Parliament stripped Le Pen's immunity in a libel case.
Comments
comments