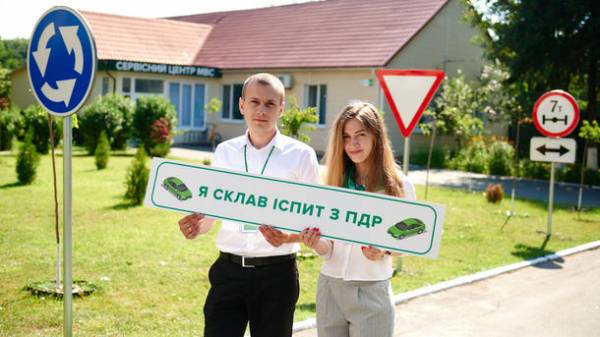 From today, 1 July, exams on knowledge of traffic Rules in Ukraine will pass under the new exam. About it reports a press-service of the Main service centre of the Ministry of interior.
"The main service centre of the Ministry of interior introduced a new examination questions on the knowledge of traffic Rules, according to which from 1 July will take exams for obtaining a driving license. Also from today, check your exam preparation is available for free on the official website ", – stated in the message.
The head of the Main service centre of the Ministry of internal Affairs Vladislav Crickley said that in the new tests, the questions have highlighted, correct them in accordance with the current situation on the roads, more attention was paid to practical skills that will be useful to prospective drivers during the operation of the vehicle.
He also noted that the questions are grouped in accordance with categories of driver's license.
"Thus, the drivers of cars, for example, do not have to answer questions related to the management of buses or trucks. The tests focused on the fact that the man who has studied the rules of the road, could easily answer them. And by the end of 2017 planned introduction of enhanced control over the process of exams–, photo – and video fixing" – said Crickley.
Other modifications of the theoretical part of the exam has not undergone: the test will last 20 minutes and consists of 20 questions, to be elected by the system randomly, so memorize examination ticket does not work anymore. The test must contain questions on 4 categories: 10 questions on traffic rules, 4 questions on the device and operation of vehicles, 4 questions on the basics of traffic safety and 2 questions on first aid.
We will remind, the President approved new rules for the movement of vehicles at intersections.
Comments
comments