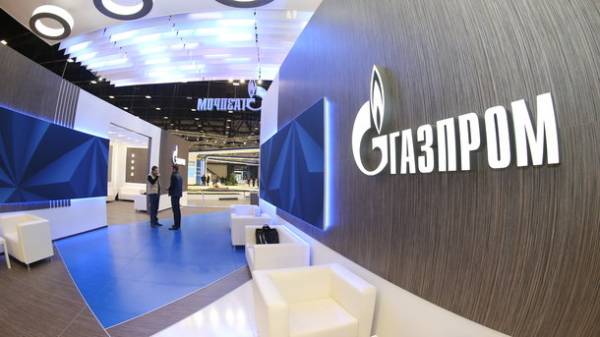 The Stockholm arbitration court decided to recover from "Naftogaz of Ukraine" to the Russian "Gazprom" more than $ 1.7 billion, said the head of "Gazprom" Alexey Miller.
"According to preliminary economic assessment, the preliminary decisions of the Stockholm arbitration, the amount of recovery from the "Naftogaz of Ukraine" to "Gazprom" exceeds 1,7 billion dollars," said Miller.
According to him, the reasoning of the arbitrators on many issues interim solution seems insufficient.
"Gazprom" has decided to appeal the interim decision of the Stockholm arbitration in the court of Appeal of Sweden," added Miller.
He also noted that "Gazprom" intends to appeal to the Cabinet of Ministers of Ukraine to protect their investment in the interstate agreement, and if the breaches are not resolved in international arbitration.
At the same time, the press service of "Naftogaz" stated that a separate decision of the Stockholm arbitration on may 31, 2017 does not indicate that "Naftogaz" to "Gazprom" of 1.7 mldrd dollars or any other amount.
"It contains no numerical values of the debt between the parties. It sets out the principles that must be calculated the amount of retroactive compensation for the overpayments made by "Naftogaz", as well as the price that needs to be applied to any volume of gas from "Naftogaz", but not paid for in full", – stated in the "Naftogaz".
The company also noted that the court suggested that "Naftogaz" and "Gazprom" to try to agree on the amount.
"These negotiations are still ongoing. If the parties cannot come to an agreement, it is expected that the court will determine the amount alone," – added in "Naftogaz".
As reported earlier, Gazprom said that the decision of the Stockholm arbitration on the dispute of the Russian "Gazprom" from the Ukrainian "Naftogaz" many "bright moments".
We will remind, on may 31, the Stockholm arbitration court has announced a closed decision by mutual claims of "Gazprom" and "Naftogaza". This decision was the first of several anticipated.
The court overturned the onerous condition "take or pay", according to which Ukraine had to pay 52 billion cubic meters of gas annually, regardless of the actual supply.
The court fully lifted the ban of re-export of Russian gas.
"Gazprom" to revise the formula for calculating the price, but with 2014 and not as required "Naftogaz of Ukraine" from 20 may 2011 to October 2015.
Russian media were quick to say that in this case, Gazprom will demand that Naftogaz payment for gas deliveries in 2013.
Now the parties are awaiting the financial explanations of Stockholm. The amounts that the parties must pay each other on the basis of the decision of the Stockholm arbitration, separately calculate the experts.
Comments
comments