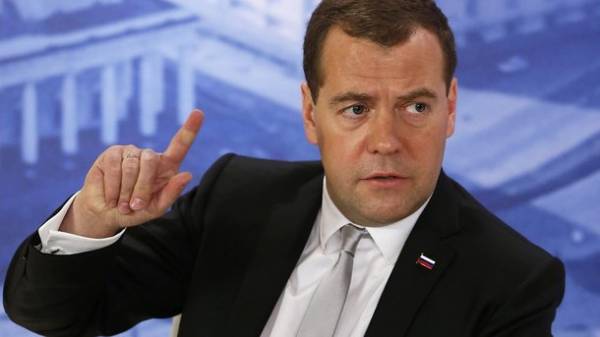 The government proposes to extend retaliatory sanctions against the EU until the end of 2018. This was stated by Prime Minister Dmitry Medvedev, reports "112 Ukraine" with reference to TASS.
"In this situation, we will respond adequately, yesterday we discussed this issue with the President. The government will submit the proposal to the President about how to extend the retaliatory measures by one year, until 31 December 2018", – said Medvedev.
Medvedev said that Russia's economy in the coming years will test the impact of sanctions.
"We expect that the Russian economy in the coming years will continue to be influenced by a number of negative factors one of these factors I mentioned is the retention of anti – Russian sanctions and restrictions on our companies access capital markets and technology markets," – said the Russian Prime Minister.
As it became known on 28 June, the Council of the European Union adopted the decision to extend for another six months economic sanctions against Russia for non-compliance with the Minsk agreements. The EU sanctions, therefore, extended until 31 January 2018.
Earlier it was reported that European Union leaders agreed to extend economic sanctions against Russia.
The President of Ukraine Petro Poroshenko, in turn, called the decision to extend the sanctions fair.
Comments
comments