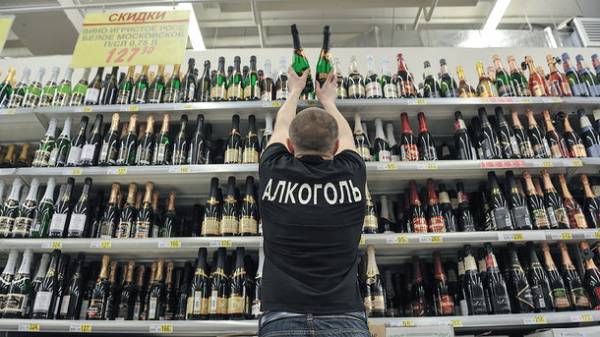 The Cabinet at a meeting on Wednesday, August 9, adopted a resolution providing increase of the minimum wholesale release and retail prices on separate types of alcoholic beverages. This was reported by the press service of the Ministry of economic development.
According to the decree, will increase prices for these types of alcohol:
vodka and LIKERO-vodka products – 14-19,41%
whiskey, rum and gin 6.5-6.6 percent
cognac (brandy) – 12.3-29.1 per cent
wine with added alcohol and sparkling 7.1 to 13.3%.
As the Ministry noted, the prices that apply today, was introduced in November 2016.
SEE ALSO
The sharp rise in prices of alcohol: how not to buy fake and how much to pay
"At the same time in 2017 has increased excise tax rates on the vast majority of alcoholic beverages (vodka, LIKERO-vodka products, cognac, wine). Has occurred and the growth of other components of price, so today the minimum prices do not correspond to the real costs of production and realization of alcoholic beverages", – explained the growth of prices in economic development.
As reported, the Cabinet of Ministers has registered a draft law on increasing excise taxes on alcohol. So, the producers of alcohol will have to pay in the budget from 8 to 11% more. Such a decision, said Director of the Association of suppliers to retailers the Alexey Doroshenko, will lead to increase in alcohol 15%.
We will remind, in Ukraine dropped the "white" vodka production.
Comments
comments