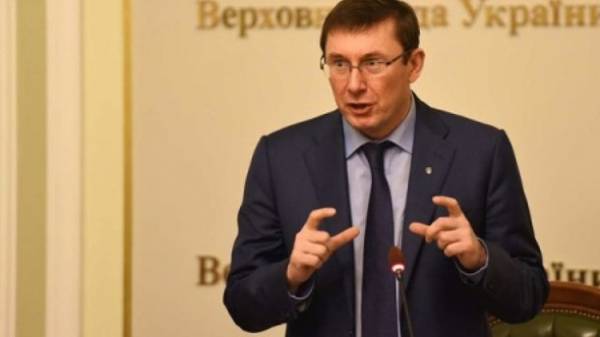 On the website of the Prosecutor General yesterday installed a meter that online will be considered the established facts of bribery and other corruption-related crimes and the amount transferred to the court of relevant cases. This was announced by the head of GPU, Yury Lutsenko.
"Yesterday, while was on a business trip in Nikolaev, the counter has played three positions Today… as of 13.00 the counter shows already nine more! Among them, the deputies of village and regional councils, as well as two officials of the KSCA," – he wrote.
SEE ALSO
Holodnitsky made a sad confession about corruption
Earlier it was reported that for the first half of 2017, the Ukrainian courts sentenced to imprisonment for corruption offences 121 persons, 33 – to restriction of freedom, and 265 were awarded a penalty.
Comments
comments